Quoting work for new customers is an expensive process. For many plumbing, electrical and HVAC businesses, quoting work for new customers makes up the majority of their quoting expense. As the current economic landscape continues to evolve rapidly, it is now more important than ever to tap into your previous customers to fill out your calendar.

New Customer vs Existing Customer
According to a survey completed by Invespcro, you are 6-7x more likely to sell a job that is 30% larger to a previous customer compared to a brand-new customer. These numbers make it extremely important to contact your previous customers.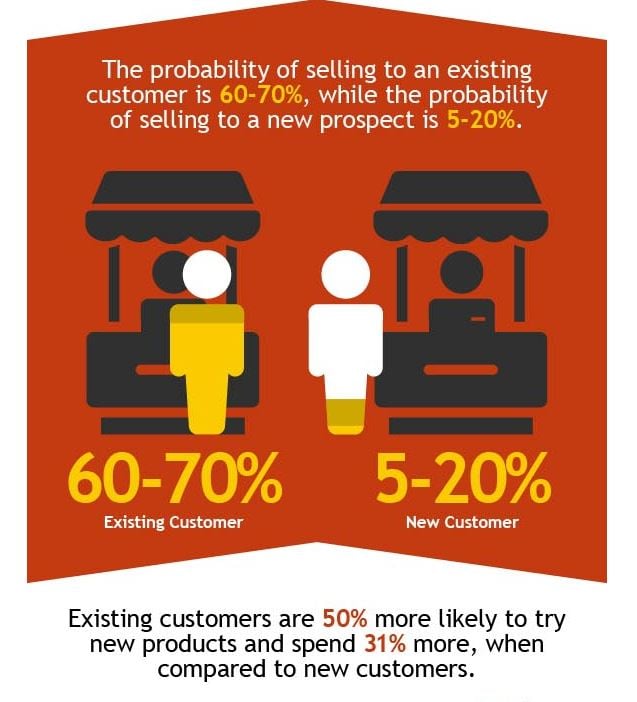 Infograph by invespcro
How do I communicate with my existing customers?
Even if you are not technologically savvy, your business can enjoy the benefits of contacting your previous customers via email, text and through your social media pages.
Follow these steps to communicate with your customers via email:
Step 1.
Where do you store all your customer details?
Is it in your accounting software?

If so, follow the guide below for Xero or MYOB

Do you run a job management system?

If so, below is the guide for ServiceM8

I don't have any online systems or software

You need to begin implementing software immediately. Contact us today and find out how FlatRateNOW improves your quoting process and builds your customer database.
Step 2.
Export their first name and email address
Here is the guide if you use Xero
Here is the guide if you use MYOB
Here is the guide if you use ServiceM8
If you use any other Job management system, please refer to the help documents to export your customer's contact information.
Step 3.
Download our free email template by clicking the link below:
Step 4.
Make changes to the template to suit your business and the message you'd like to deliver.
Step 5.
Open a new email in the email program you use (gmail, outlook etc).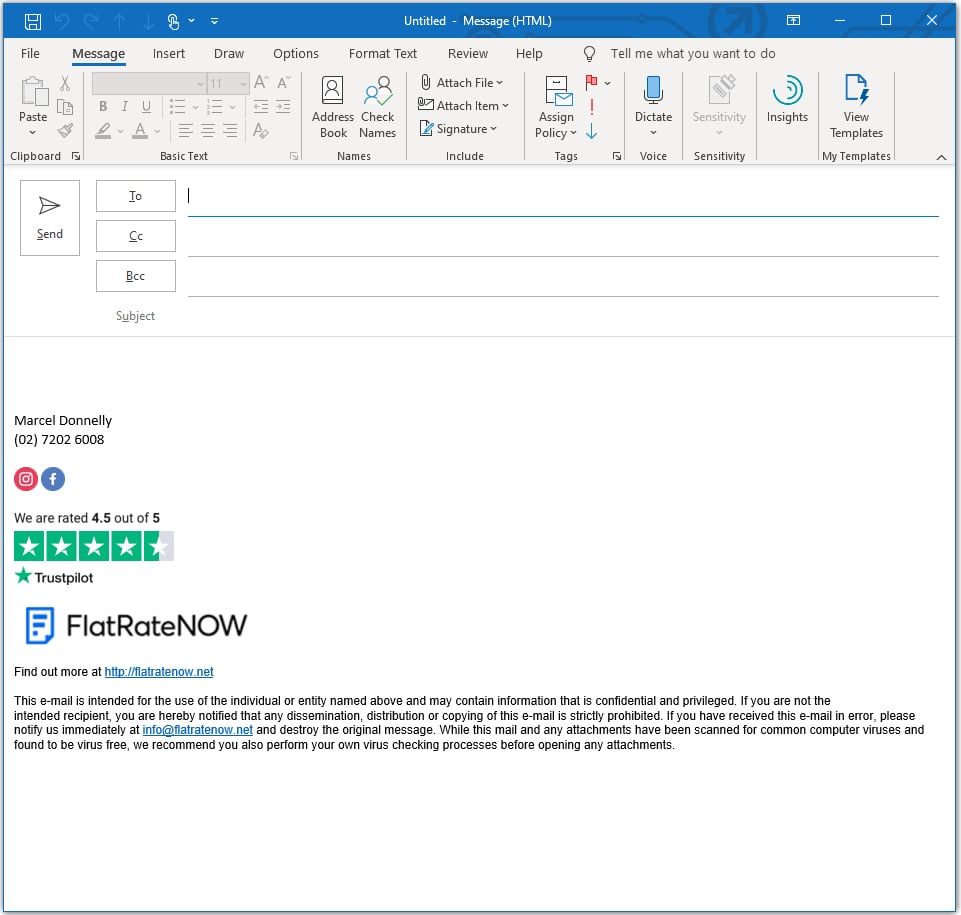 Step 6.
Copy the template with the changes you've made and paste it into your new email.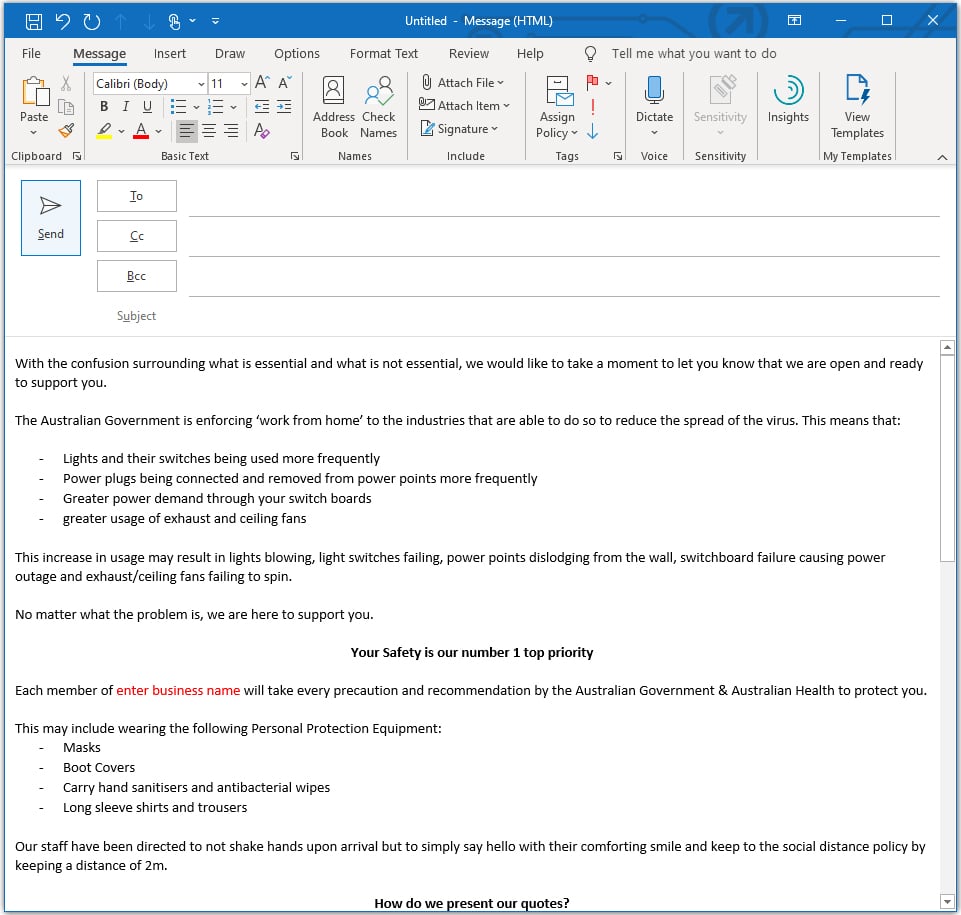 Step 7.
Open up your exported list of customer details and copy the entire list of email addresses.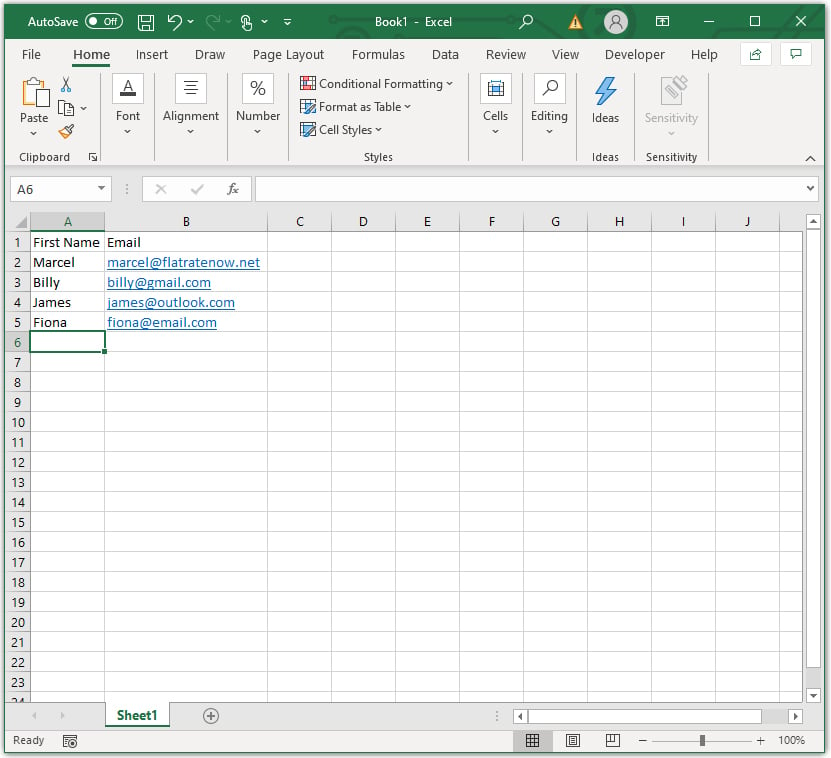 Step 8.
Paste the emails into the BCC field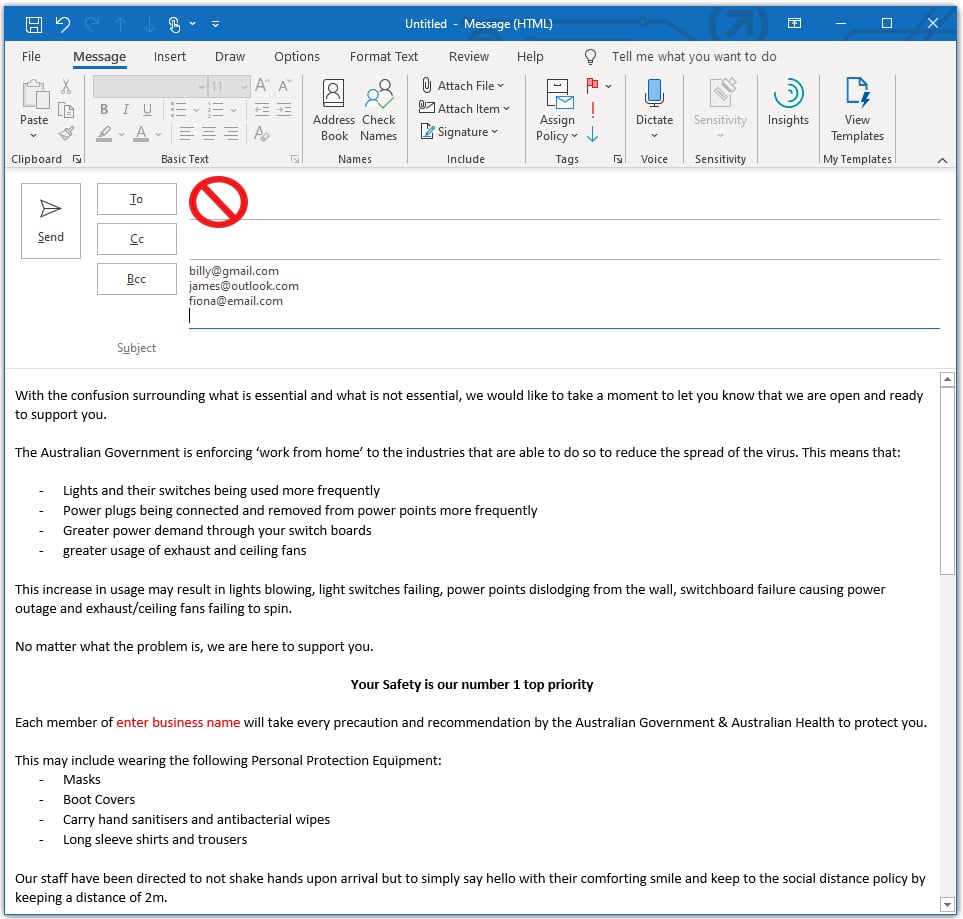 Please note: DO NOT post the email addresses into the TO field. You do not want to show the other customers the email addresses of your other customers.
Step 9.
Run your eyes over the content you are sending and when you're ready, click SEND
I use a marketing platform, can I use the free FRN template or upload my existing customers?
Most definitely - you should already have implemented a marketing schedule to keep in contact with your customer. If you use a marketing platform like Mailchimp, update the excel document with the first name and email addresses to personalise the email further.
How do I communicate with my existing customers through social media?
Now that you have communicated to your existing customers, let's get a post published on your social media channel.
Step 1.
Download our social media template as an example and make changes to suit your desired message.
Step 2.
Open your social media (Facebook, Instagram, LinkedIn).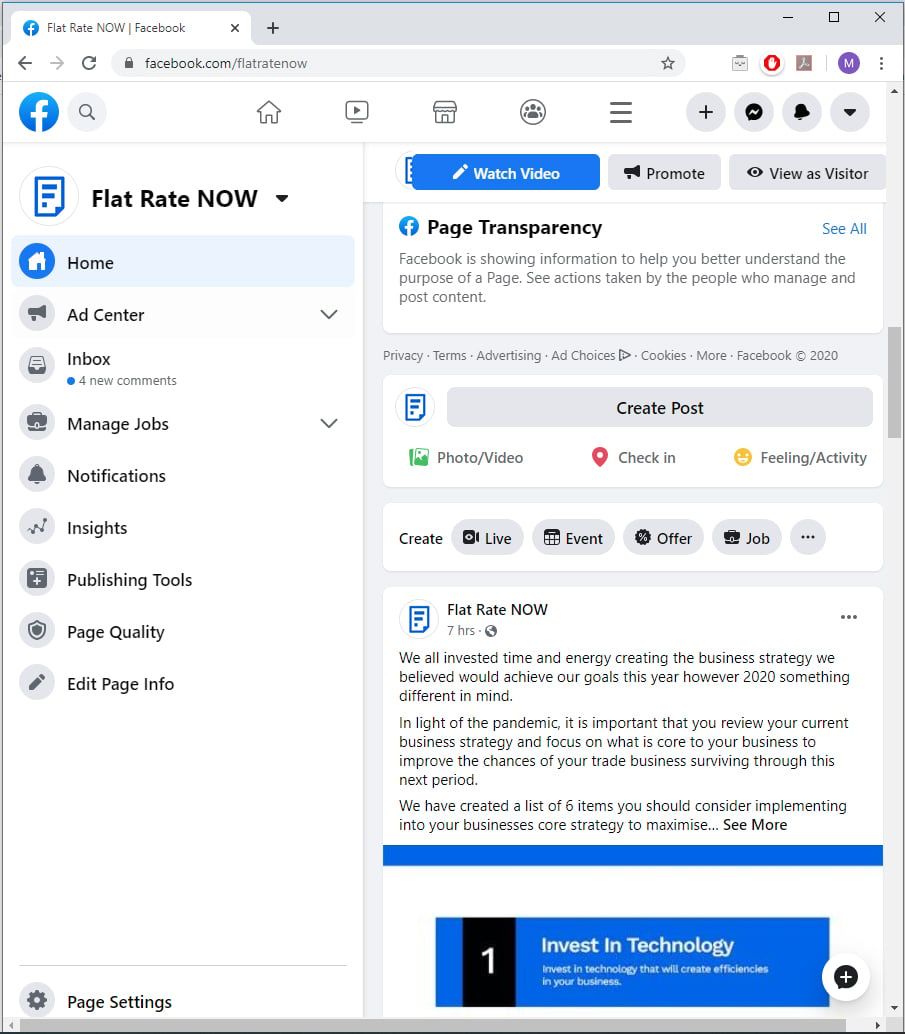 Step 3.
Copy the edited template and paste it into your social media page.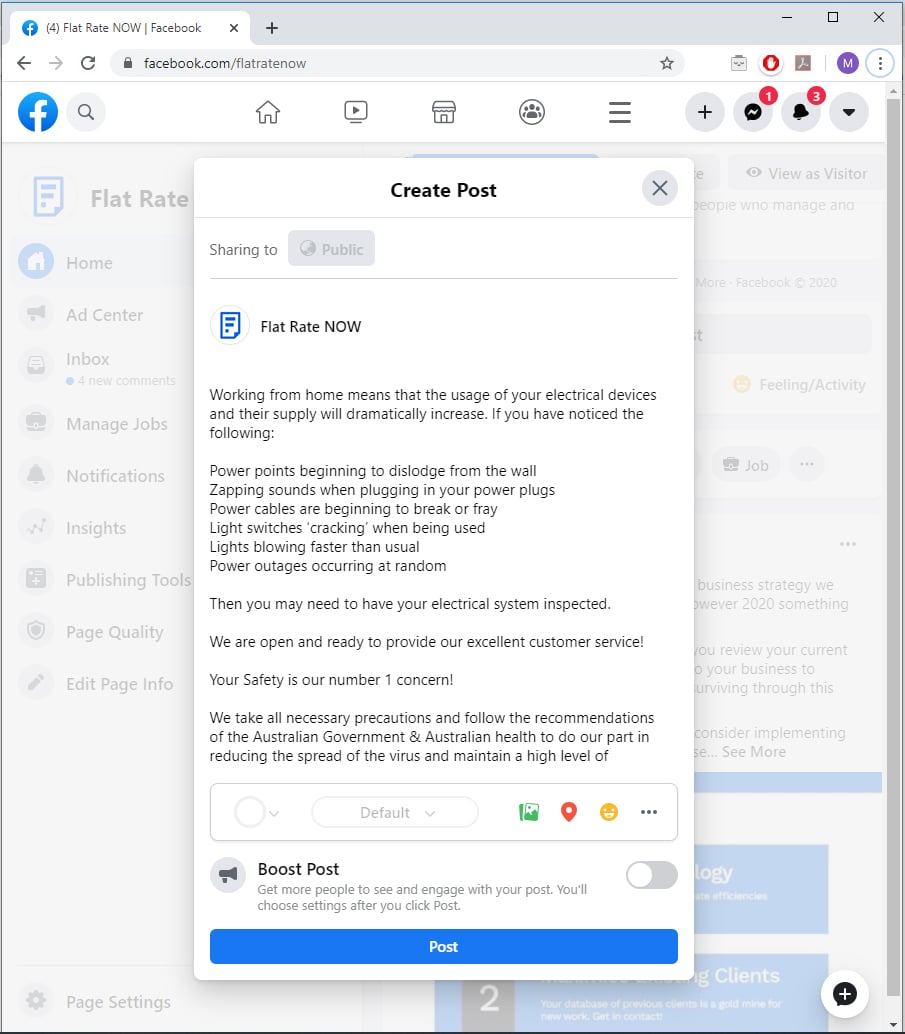 Step 4.
Upload an image from your business.
We recommend a photo of your team, your business or a specifically created image for the post.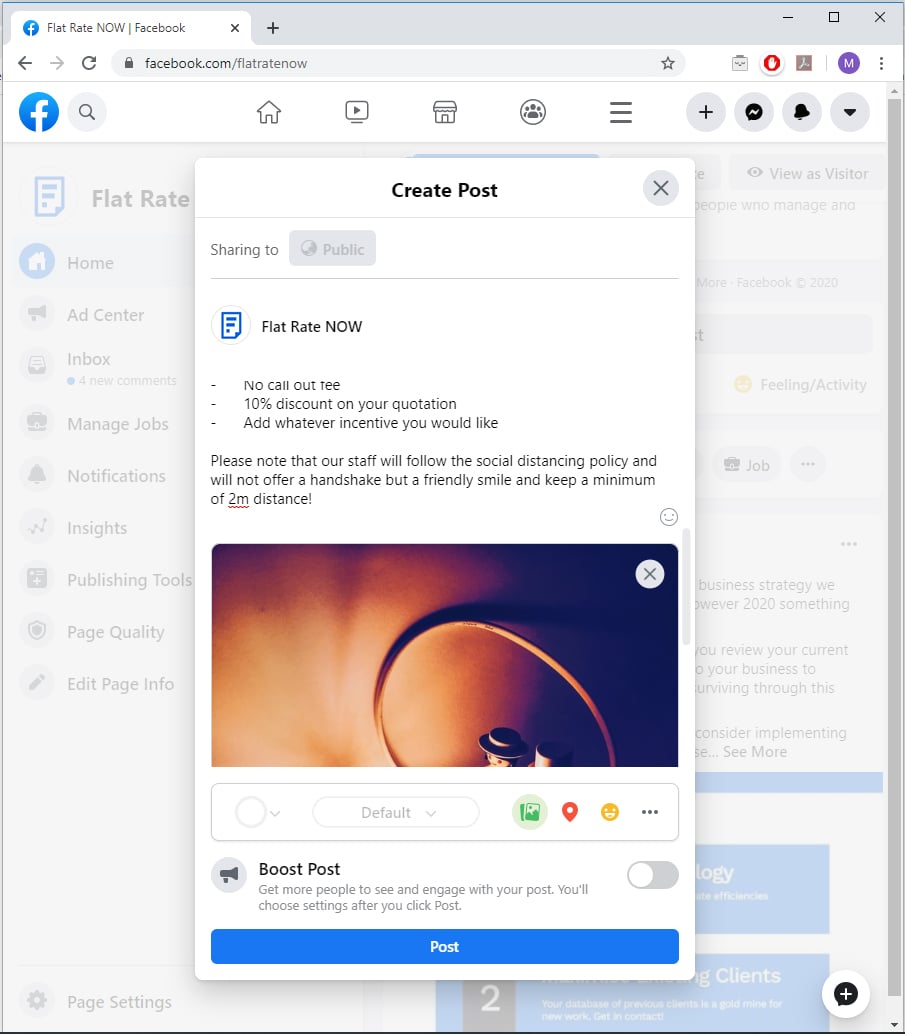 If you do not have any images, simply use your logo or visit Unsplash, they have a large list of amazing images you can use for free.
Step 5.
Run your eyes over the final product and press POST when you are ready
In recent times, there has never been a more important time to increase your communication to your existing customers. Many will be confused with which businesses are remaining open and which are no longer available to offer their service. Don't assume they know you're open. A simple email and social media post could be the difference in filling your schedule with customers that know you and are comfortable with your service or filling your schedule with new customers that are not comfortable with you!