(Brighte Banner Ad Example)
In the current economy, your customers may be looking at ways to save money wherever they can. "Replace that hot water system?" "No, thanks I'll take a quick service." "How about upgrading your switchboard?" "No, thanks, the power still works." "What about your AC unit?" "I'll just use the fan."

Forking out a lump sum amount of $5,000 can be daunting for your customer. Paying off $5,000 over 18 months, in easy fortnightly payments can be much easier to swallow. By offering payment plans, you can cater to the needs of your clients.

It is very common for trade businesses to spend hundreds in marketing. You want the right tradie, at the right job, at the right time. With all this effort, it's extremely important to ensure your business has every chance of winning the job.

Here are some reasons why payment plans with Brighte can improve your business.
Improves cash flow
Simply notify Brighte that the job has been completed and confirmation has been received by the property owner. Within 24 hours, Brighte will pay you the amount you are owed (less their fees). Your cash flow can be unaffected, and may even be improved.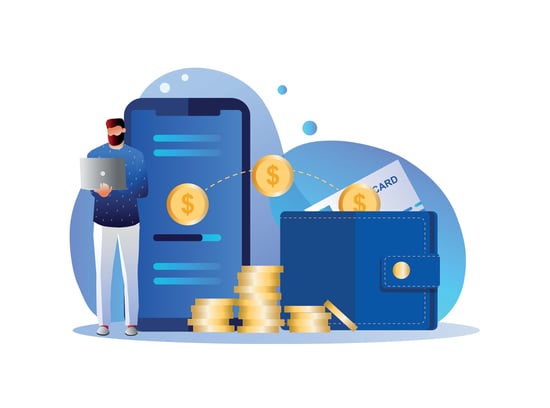 Sales tool
Clients will often opt for the cheaper alternative rather than a full repair. This could lead to further issues down the track. Brighte financing options can be offered to customers as a solution. Offering small repayments with 0% interest can often be a distinct benefit when selling to customers.
Reduces administration burden
Some trade business owners personally arrange payment plans with customers. Often this leads to spending 15 minutes each day chasing payments. That is over 1 hour per week you've lost in productivity and the extra burden of reduced cash flow. With Brighte taking care of this, you're effectively adding an extra hour to your week.
Increases the reach of businesses
Brighte's financing options can help you to reach home owners who may not have the funds to pay up front. By offering Brighte payment options, your business will be able to engage in new markets.

Extra marketing promotions
Differentiate yourself from your competitors. Update your marketing promotions to advertise that you offer flexible payment options. Brighte provides a range of great images and materials. Use these on your website, social media, marketing campaigns and vehicles to attract more clients and win more jobs!
Training
When signing up with Brighte, you will be trained on compliance considerations and how to sell the payment plans on the job. Brighte prepares their vendors to the best of their ability so that payment plans are used effectively.

Payment plans have been around for decades - it's not new. The ability to access financing options, however, has become much simpler with technology. If you are not leveraging payment plans as a payment option, you could soon be compared to a sleepy business that does not accept card payments.
What are you waiting for?
Brighte have a friendly customer service team that are ready to answer any questions you have, so go ahead - request a call!
Brighte offer a range of articles that will help improve your business:
* Terms and conditions apply.
Credit provided by Brighte Capital Pty Ltd (ABN 74 609 165 906). Australian Credit License Number 508217. All applications for credit are subject to Brighte's credit approval criteria. Fees, Terms & Conditions apply .
A commission may be payable to Flat Rate NOW by Brighte Capital Pty Ltd for the introduction of a loan.