Want to move to flat-rate pricing but don't know where to start?
Hear what our current users have to say about the digital pricing app FlatRateNOW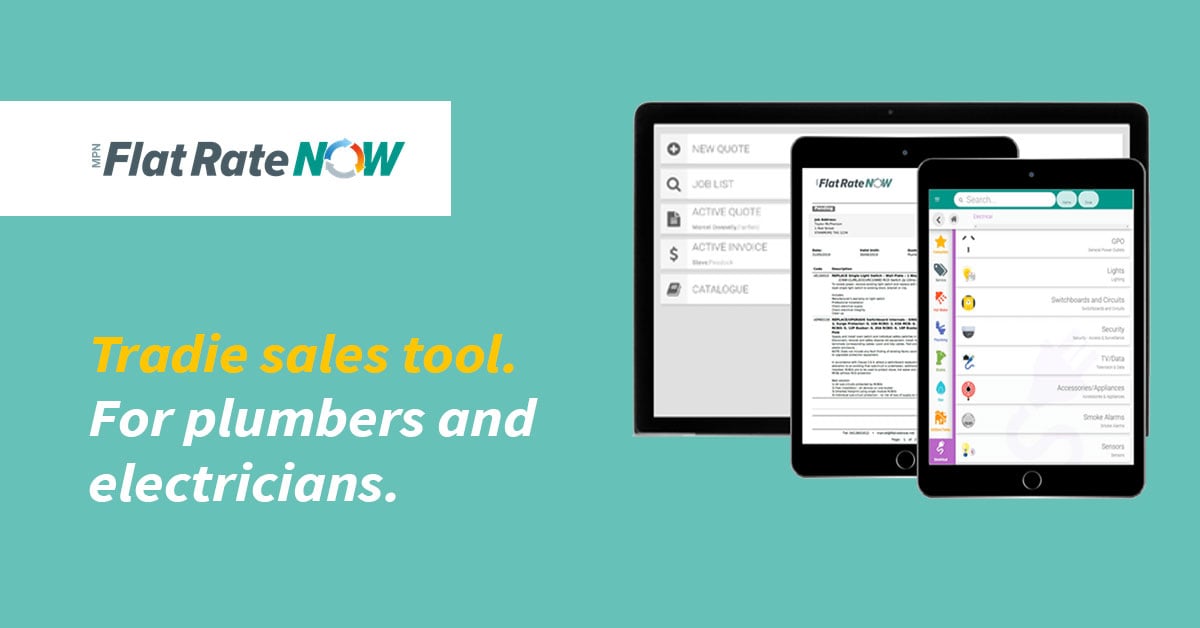 "I started using FlatRateNOW because I was fed up with charging customers by the hour"
"I found that customers would pick apart the invoice with how much material cost etc. whereas FlatRateNOW enabled by plumbers to be able to quote customers a price then and there on-site and take payment on completion of the works, which has saved a huge amount of admin time and has also improved cash flow. Customers also like this process. Two significant improvements that FlatRateNOW has made to my business is that it has saved a huge amount of admin time and it has improved cash flow dramatically. I would recommend FlatRateNOW to any service-based company. This program is really easy to use and you will see great results to your bottom line when using this program correctly." - Ben Hern, Reactive Plumbing Services
"FlatRateNOW has changed the way we do business"
"Long gone are the days of having to put together manual quotes for customers based on mounds of different booklets, calculations and price lists. FlatRateNOW does all of that for us automatically. It has been programmed to suit our particular business and makes quoting an easy and straight forward process. We can confidently send our guys out on the road to see Customers and know that they will be able to quote accurately and expediently on an iPad.
FlatRateNOW is easy to use and provides customers with on the spot quotes where they can see clearly how we price. This transparency in pricing and our ability to quote jobs on the spot (while still at a customer's house) has boosted our sales significantly as customers are confident that they are being charged fairly." - Paul Skordilis, Sydney Premium Plumbing
Close More Sales
Plumbers using FlatRateNOW have seen a 25% increase in closing jobs. One customer is now closing 85% of all sales calls and only offering discounts on 20% of those jobs. More and more plumbers are discovering the benefits of FlatRateNOW. Don't get left behind.