Everyday, your clients are being told that they should get comparison quotes on everything they can, whether it is insurance, their mortgage, their internet and electricity to name a few. So, when it comes to solving their Plumbing and/or Electrician problems, why shouldn't they receive comparison quotes.
We also believe that your client should receive comparable quotes. However, the comparable quotes should come from you and not be offered by your competitors.
With the Scratchpad, you can easily create up to 6 different solutions on the same screen. Making it easy for you to present comparable quotations and solve your client's every need.
In this article, we are going to cover:
How does the Scratchpad work?
How do you build Scratchpad options?
How do you save Scratchpad options for the team to use?
Tips on using the Scratchpad
How does the Scratchpad work?
With up to 6 options available on the same screen, you are able to provide your client with a whole variety of solutions to solve their problems. Here is an example created in the Quoting App with 4 options for a simple Leaking Tap problem.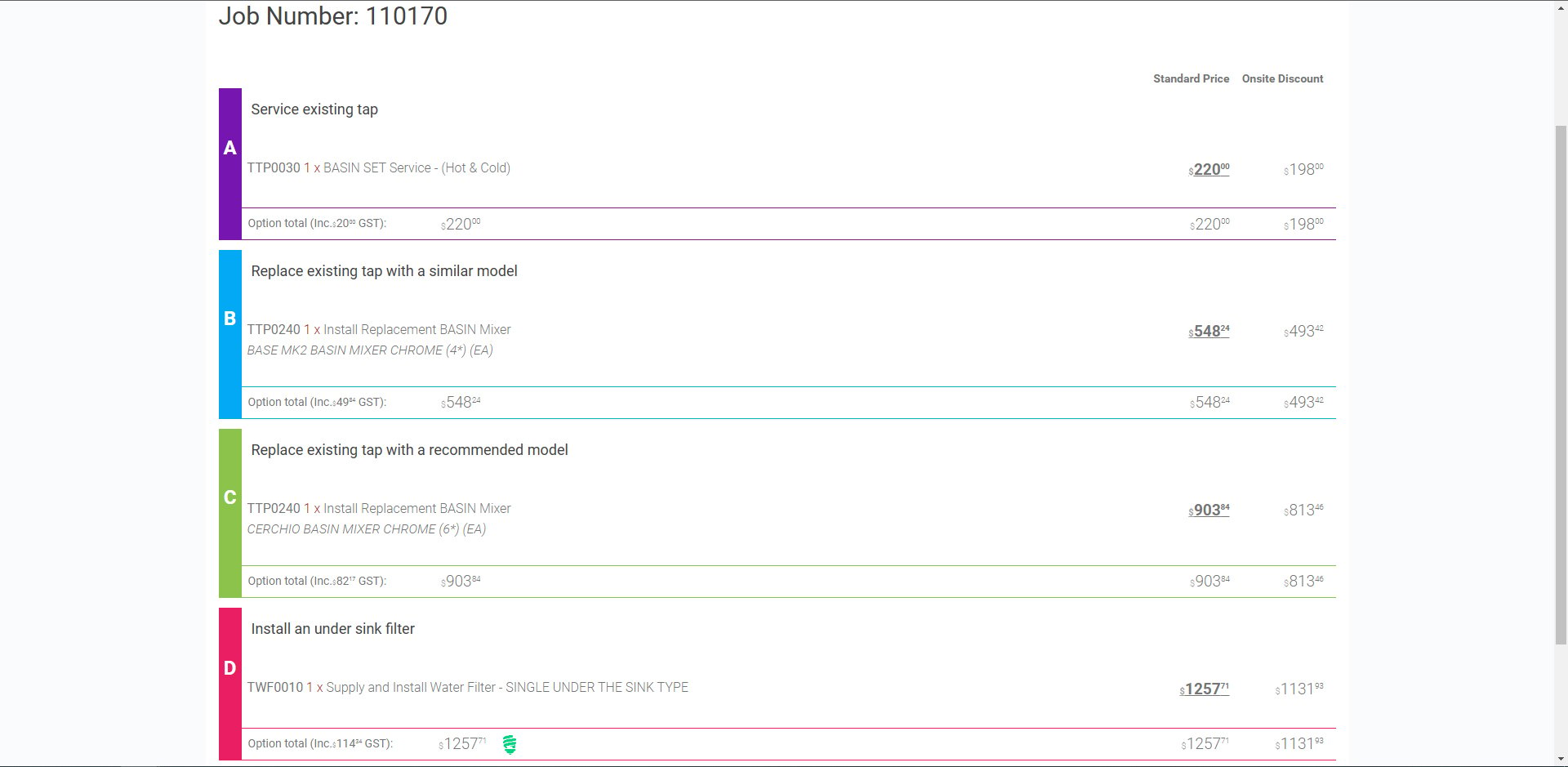 How do you build Scratchpad Options?
The Scratchpad works much like building a regular quote however when you are ready to add the task, you select which Option(s) than click 'Add'.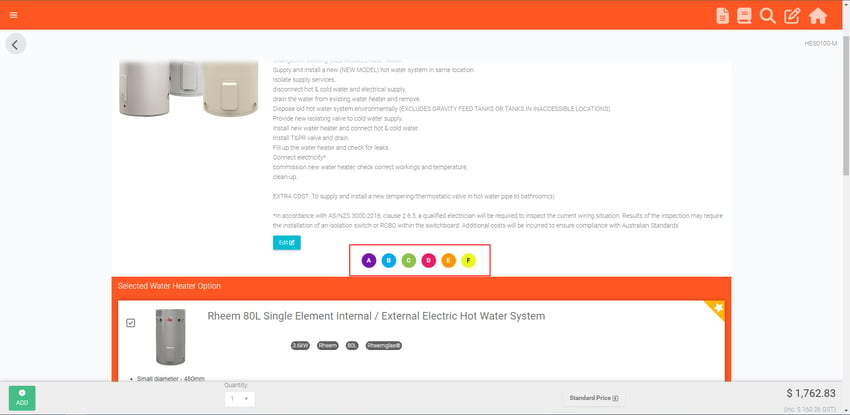 How do you save Scratchpads for the team to use?
We understand that it can take time to build the right Scratchpad for the job you are quoting so why not be able to store it as a Template for the rest of your team to use! This is an easy function to follow, here are the steps:
Build your Scratchpad
Click 'Quick Sales'
Press 'Save As Template'
Input a useful Heading & Description
Click save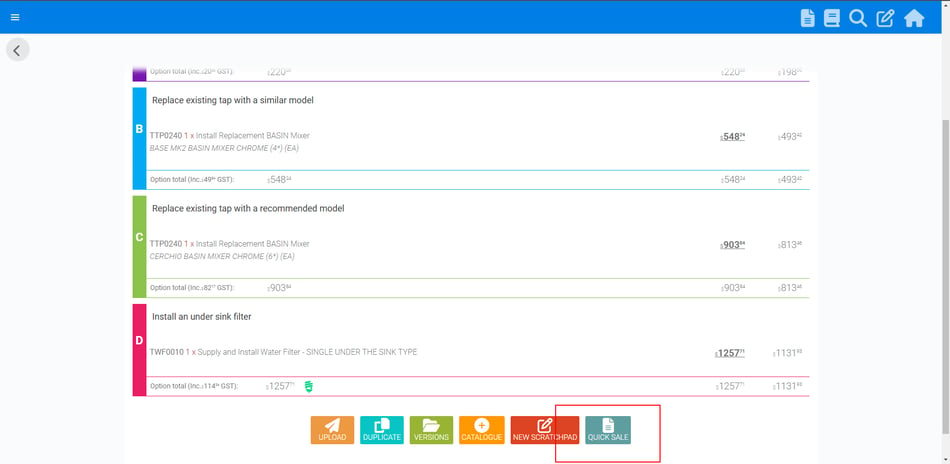 Your team can now quickly access any pre-built option sheets to deliver a solution to your client sooner!
Tips on using the Scratchpad
Here are a few tips when using the Scratchpad:
Don't assume your client will say no, add everything to the Scratchpad and 'Deselect' what the client does not want.

Tasks that are 'Deselected' will also convert onto your Quote screen and be displayed on your Quote PDF

You must have this feature enabled.

Quotes that are converted from the Scratchpad can include the "Option Sheet" in the email.

You must have this feature enabled.

When you are giving your client complimentary work, ensure you have added it to the option and set it to 'Compliment'