Brighte was created with a simple mission; improving the accessibility of solar & battery products to the everyday consumer.
Having approved 52,000+ Australian Homeowners and investing $440+ million into Australian Businesses, Brighte has now expanded their easy to access financing plans into the broader trade industry including Plumbing, Electrical, HVAC and more.
In what seems like only yesterday, if your client needed a small loan to have the job completed, they had to approach their bank. The lengthy process of obtaining the loan meant;
The job didn't start the same day
The problem potentially got worse while waiting for the loan approval
You could lose the job to someone else offering a cheaper rate
You offered your own pay back options
Since the development of Brighte, trade businesses are now able to offer their clients the opportunity to request a payment plan ranging from $1,000 to $30,000, starting at 6 months through to 60 months - all with a quick & easy application process.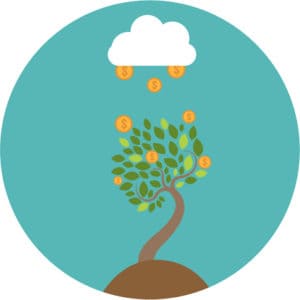 Now, why should you consider offering financing in your trades business:
Ability to provide finance, without the changes that interest rates can cause.
Quick and painless application process via Brighte's app.
Same-day or next day settlement on completion of installation/work - no more chasing customers for outstanding invoices, helping to improve cash flow.

So you can begin offering Brighte to your clients, follow these 3 simple steps:
Apply to get accredited with Brighte
Get started with Brighte
Brighte will provide you with the tools and training to offer financing to your clients.
Let everyone know
Once you've been approved as a Brighte Vendor, update your website and marketing material to include your newly available financing provider to let your clients know you are now offering financing!
Credit provided by Brighte Capital Pty Ltd (ABN 74 609 165 906). Australian Credit License Number 508217. All applications are subject to Brighte's credit approval criteria. Fees, terms and conditions apply. For more information visit: https://brighte.com.au/partners/
A commission may be payable to Flat Rate NOW by Brighte Capital Pty Ltd for the introduction of an accredited vendor.